The Space/Facility Details
The Power House at the Mills offers exceptional event space unlike any other in North Carolina, including a spacious multi-level indoor event space with attached open-air terrace and outdoor courtyards with riverfront views. Our restored cotton mill showcases a bold approach to historic preservation — honoring the past while also breathing new life into the plank floors, stout timbers, and intricate brickwork of this storied place. Guests can stay the night in our boutique tiny house hotel just steps away! Our on-campus restaurants and breweries add to the fun — it's all part of the Rocky Mount Mills experience, and we have several spaces to fit your needs: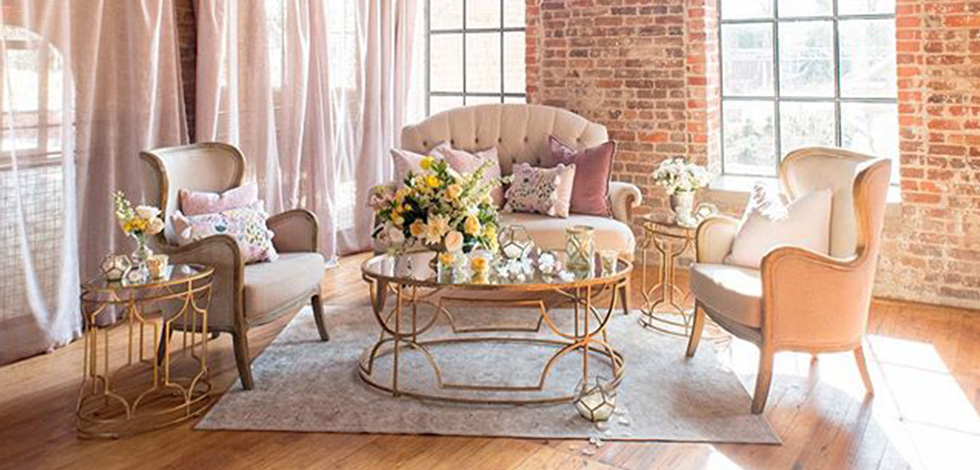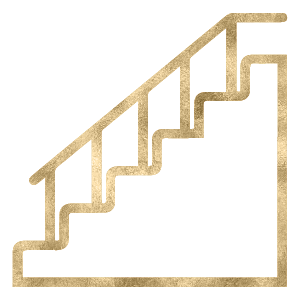 Indoor, multi-level event space, included Mezzanine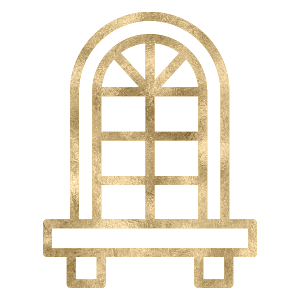 6,900 square feet with 10 foot tall windows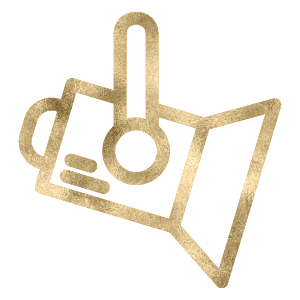 Stage Lighting and AV available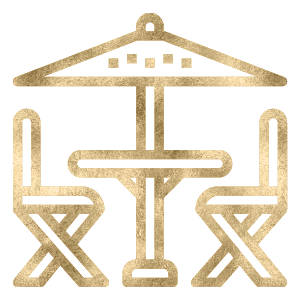 Unique outdoor courtyard space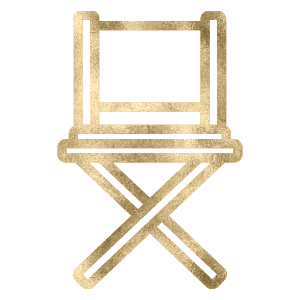 Stock tables and folding chairs included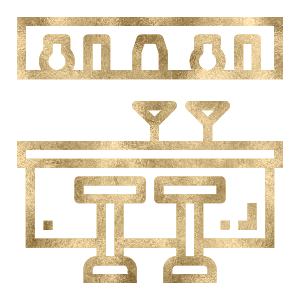 Private Bar area and Outdoor Patio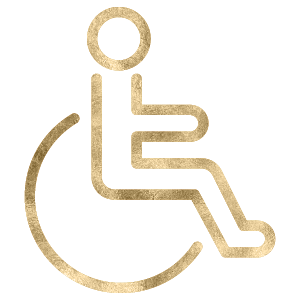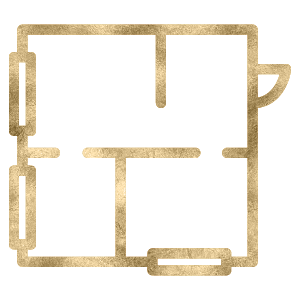 Battle House Room for second party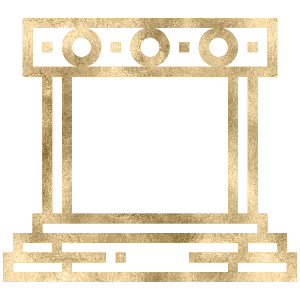 Stage available upon request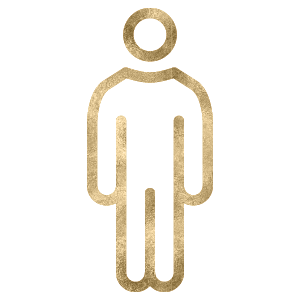 Seated: 280 ; Standing: 400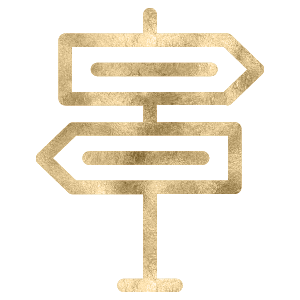 Connects to Main Mill for breakout space
River Overlook
Includes 2nd Level Atrium
Exposed timber columns, beams, and brick
AV available
Stairs and Elevator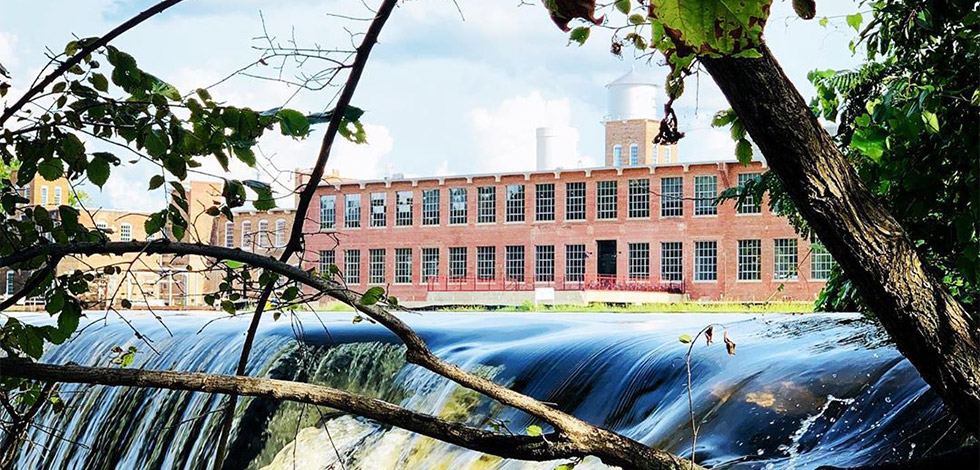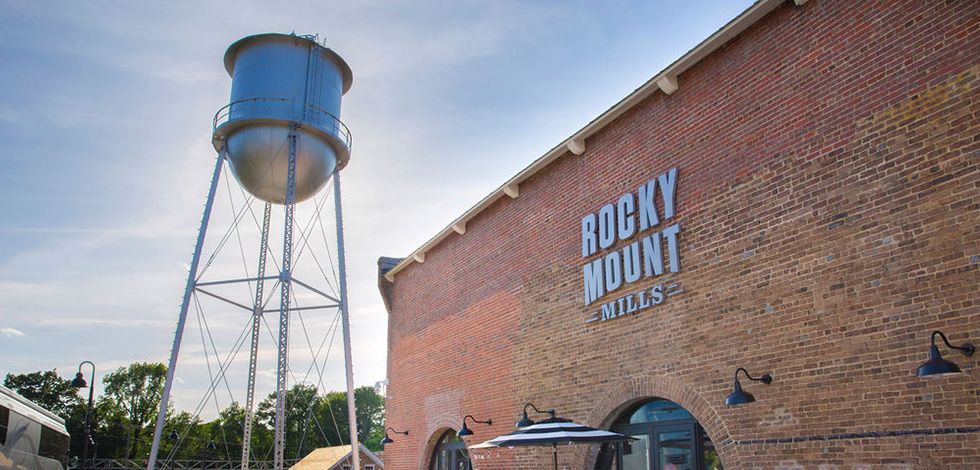 Our Location
Direct access to US-64 and I-95
Less than an hour from the Triangle and RDU International Airport
Just a mile from downtown Rocky Mount
Contact Us
To learn more about the Power House at Rocky Mount Mills for your next meeting or event, please call 252.801.6528 or visit our contact page.
What kind of events can the Power House accommodate?
Whether you are hosting an intimate social, a wedding, or a corporate meeting, The Power House at Rocky Mount Mills offers a variety of unique spaces that can be tailored for your event.
Why Us?
At Rocky Mount Mills, we believe in creating space for folks to connect, celebrate, and build community. The Power House offers an unforgettable backdrop for your wedding, corporate or social event. We welcome you to gather and celebrate at The Power House at Rocky Mount Mills. Enjoy our beautifully landscaped campus, complete with panoramic views of the Tar River. The mill's soaring ceilings and abundant windows combine with open-air spaces for the perfect vibe that's both historic and contemporary.
What's included with my venue rental?
We include tables and chairs for up to 150 guests. Below is a list of our inventory that is available to you.
Our inventory includes:
(10) 60" round tables that seat 8 guests
(15) 72" round tables that seat 10 guests
(4) 8 foot rectangle tables
(4) 6 foot rectangle tables
(250) Gray Samosonite folding chairs
Standard barware for up to 100 guests
Bridal suite for three (3) hours prior to ceremony
On-site venue representative during your event
One (1) hour for Ceremony Rehearsal, to be coordinated based on availability
Event space for five (5) hours, starting at ceremony time
I want to have my wedding reception at The Power House. Is that possible?
Absolutely! Weddings are our speciality. We offer exceptional event space unlike any other in North Carolina, including a spacious multi-level indoor event space with attached open-air terrace and outdoor courtyards with riverfront views. Please note that the Power House requires a minimum of a Partial Service event/wedding planner for all Weddings, from a licensed and insured planner, as our Event Space Manager does not offer planning and event design services. All planners on our list have been screened and vetted to ensure the best experience.
Is there a place on property the wedding party can get ready?
Yes, we have a dressing suite with private bathroom and private patio so everyone can looks their best!
Can I bring in my own caterer?
The Power House works exclusively with our catering partner, Rocky Top, for all food needs. Rocky Top is committed to providing the best service to our clients with top-quality, delicious food. With their many menu options, including plated meals, stations, buffet and more, we can assure you that they will go above and beyond your expectations. 
How much is catering? is it in your contract?
Rocky Top Catering is a separate contract. While our team cannot quote you on your event, we can point you in the right direction! To receive a quote from the Rocky Top catering team, you can fill out a "Let's Get Started" form on their website. Please keep in mind that some event seasons/dates may have minimums.
I'd like to host a professional corporate seminar or event. Can The Power House accommodate my needs?
We have the perfect spot for your next team building or off-site event. The innovative campus offers an idyllic setting to break away from the noise and focus on planning your next big step as a business. The Power House offers exceptional event space, including a spacious multi-level indoor meeting space with attached open-air terrace. Nestle in and relax with your team at our tiny house hotel, River & Twine. Enjoy easy access to cutting-edge craft breweries and restaurants all on the campus of our 200-year-old cotton mill in Eastern North Carolina.
how does bar/beverage work?
The Power House is licensed and soley provides all beverages. We offer different options for your event ranging from beer, wine and liquor packages, as well as non-alcoholic options. Our wedding pacckages have a standard four (4) hour bar requirement. 
what if i want a dry wedding?
We have a required beverage minimum for Saturday dates, but that can also be met through non-alcoholic options such as mocktails. 
what other vendors do you require we use?
The Power House wants the best for you and your guests on your special occasion. As such, we require that you work with a planner from our Preferred Vendors list. Our wedding planners can make your day run as smoothly as possible! 
what makes a vendor "preferred?" do we need to select one from every section?
Any vendor who is on our list is someone that meets our high expectations and who we trust to recommend to any of our clients. While we highly recommend that you utilize these vendors, you are allowed to use outside vendors with exceptions of Catering and Planning. Any vendor outside of our list is expected to provide us with their Certificate of Liability Insurance and to chat with us about our mutual expectations, rules, and requirements.
Can I bring in decor for my event?
Yes, you can! We would love to discuss more with you! 
what other costs can i expect to incur?
Bar and Beverage priced per guest
50% of your rental order through
Bartender and Security Labor
Potential additional hours and room flip option
We apply a 22% service charge to all beverage sales. NC sales tax is added to all charges.
what is the deposit?
The deposit is the full facility fee plus North Carolina sales tax. 
Is there parking on-site for event guests?
Yes, we have a large surface lot that accommodates 600 vehicles, so we've got you covered.
Is there a potential for event guests to stay overnight on property?
So glad you asked! We have one of the most unique hotel properties in the country on our campus just steps away from the The Power House. River & Twine -- A Tiny House Hotel features 20 boutique tiny homes each accommodating 2-4 guests. All of our tiny houses are unique and feature modern amenities and all the creature comforts you'd expect in a hotel. Your guests can enjoy our outdoor space complete with grills and a firepit for socializing, and we have some cool activities for the kids (and fun uncles) like wiffle ball and cornhole.
where can i see pictures and learn more?
Head to our Linktree which includes our social media pages and more information!